Welcome to our Healthy Recipe Blogs
Our blog offers a variety of healthy recipes that are both tasty and good for you. From breakfast to dinner, we have easy-to-follow recipes to help you maintain a healthy lifestyle.
Recipes
Lightly charred, citrusy grilled shrimp are the star of this quick slaw made from a pile of thinly sliced, crunchy green cabbage tossed with a sweet-tart citrus dressing. Cilantro adds bright flavor, and this dish has a bit of spice in the form of fresh jalapeños.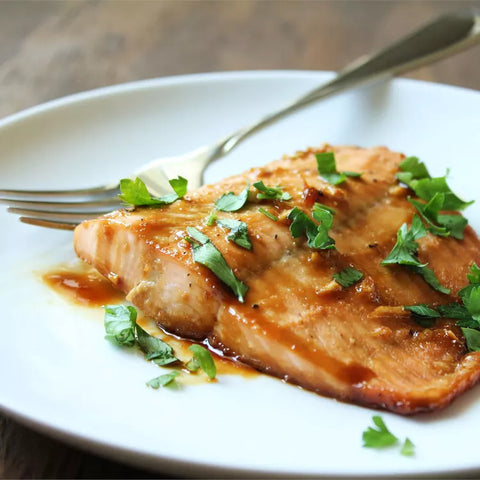 This maple glazed salmon is delicious and very easy to prepare. I love maple syrup in everything and decided to use it in the marinade. My husband totally loved it; he wasn't a salmon fan until now.