Welcome to our Healthy Recipe Blogs
Our blog offers a variety of healthy recipes that are both tasty and good for you. From breakfast to dinner, we have easy-to-follow recipes to help you maintain a healthy lifestyle.
Recipes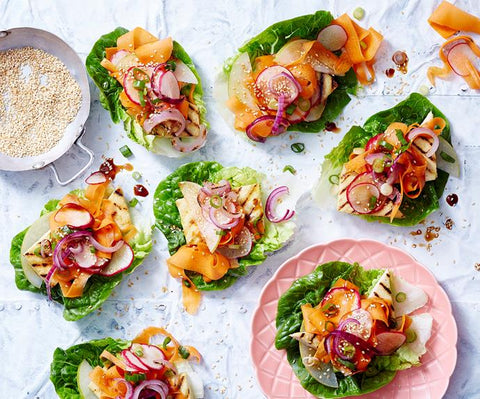 These tasty lettuce wraps from The Australian Women's Weekly and Disney's 'Healthy Family Eating' cookbook are packed full of zesty homemade carrot kimchi and grilled tofu for a healthy vegan twist on classic sang choy bau. San choy bau is arguably the best 'just happens to be healthy' food you will find. Packed full of fresh crunchy vegetables and grilled tofu for a complete meal that won't leave you feeling heavy. Perfect for summer!